If the check for WINDOWS10 update does not proceed or does not end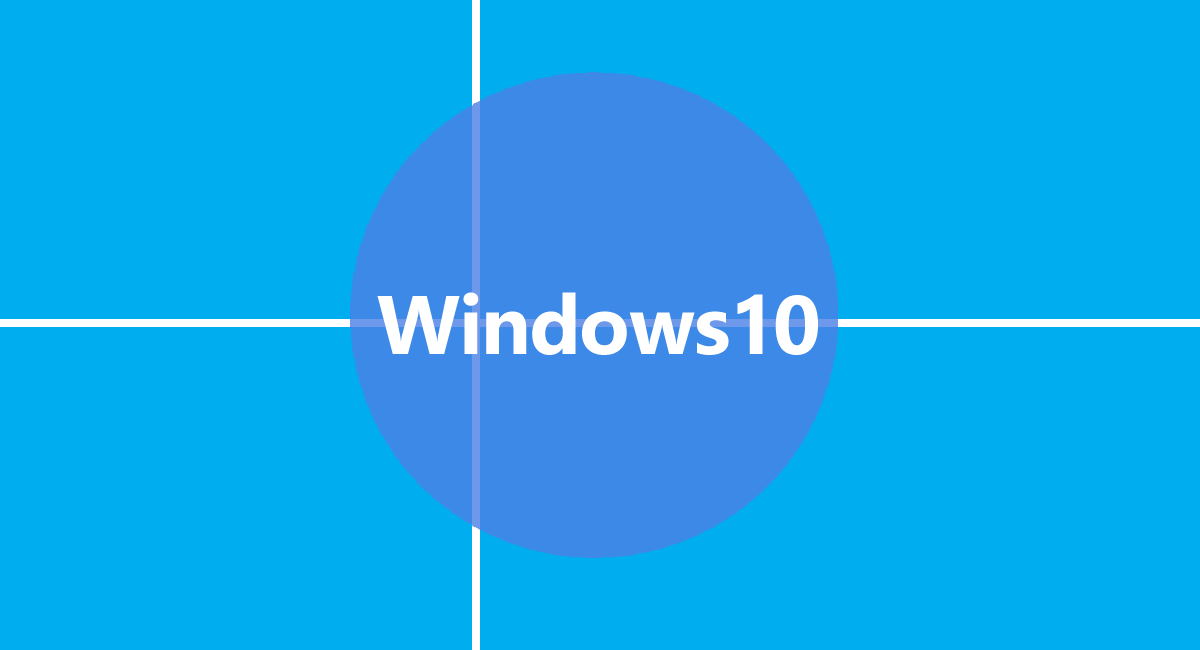 It is a check item when the check of the update is performed in Windows10, and there is no sign that it ends at all because it does not progress easily.
Check for updates is performing non-restart operations
If you look at the state immediately, the check of the update is not only to check whether there is an update program of the latest version, but also to install that does not require confirmation, download and restart.
So, if you haven't updated Windows for a long time, or if you have a big update, it may take a while to complete.
Process flow by checking for updates
When you run update check, the cumulative update for Windows 10 Version xxxx for the base system (KB456789) or Windows Defender Antivirus Such as "Update definition of" is processed, and each state is displayed with a percentage display.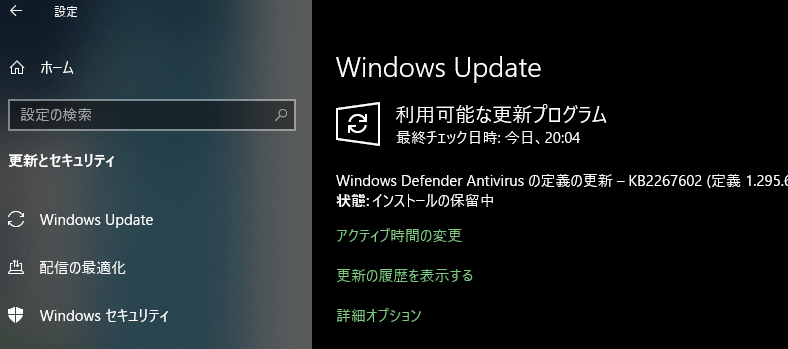 Types of updates
| | |
| --- | --- |
| Feature Updates | Windows Main Update |
| Quality Updates | Security updates, etc. |
| Definition update | Windows Defender Antivirus definition update, etc. |
| Other | Malicious Software Removal Tool, etc. |
Update check Status
Initializing
Preparing to download
Downloading
Pending installation
Preparing to install
During installation
Restart pending
Generally, the flow proceeds from top to bottom, but depending on the program, there is something that states around.
A Windows popup will notify you when a restart is complete after you have completed the required action.
Immediately perform the update process "reboot now".
"Automatically restart in addition to active time" does not automatically restart if you are using a PC.
○ ○ The State that has stopped progressing from the percentage
"While downloading" and "Preparing to install" often do not proceed from the percent and often are in a state of being stopped.
In fact, it is not the case that the processing is stopped, and I think that it is most if only the percentage on the display stops.
You are downloading large files or overlapping processes, and the CPU, memory, and disk processing power reaches the limit (100%).
It is rare to stop completely even if the processing power reaches the limit value (100%), and it might become easy to advance by stopping other applications and giving the spare.
How long does it take to check for updates?
The time required depends on the update frequency and PC specifications, such as whether the update of the feature update (main update) is included, but the PC with a decent spec may take about one hour at a long time.
Depending on the specs of your PC, you may have to wait a few hours.
How to proceed with Windows Update faster
To check for updates and to advance the Windows update faster, wait for the heavy action program that you are processing to complete, or temporarily stop and close any other running applications There are other measures, such as changing the priority of the process.
Wait for heavy processing to complete before running
In particular, SearchIndexer.exe and Windows indexing for a while after Windows starts It is recommended to carry out the update processing after waiting for those completion because it is often that the application such as defender is moving.
Close other applications
You can afford to check for updates or to process Windows updates by reducing the number of tabs in your browser app, such as Google Chrome, or by closing the applications you normally use.
Change the priority of a process
Changing the priority of the process files used by the Windows update from Task Manager can be a priority process and may result in faster completion.
Also, if you can't afford to wait for the update process to complete, you might want to lower the priority and lighten the behavior of Windows and prioritize your work.
Process files that are working well during Windows Update
This is an introduction to process files that are moving well during Windows Update and causing heavy processing.
| | | |
| --- | --- | --- |
| explorer.exe | Core Windows Executables | |
| ntoskrnl.exe | Perform synchronous, interrupt, and thread scheduling of processing | |
| TiWorker.exe | Do some important work with Windows Update | |
| ApplicationFrameHost.exe | Mostly window processing for universal apps | |
| smartscreen.exe | Stop and alert you of sites that are likely to be malicious or unknown. | |
| SearchIndexer.exe | Indexing in Windows Search | For more information |
| SearchFilterHost.exe | The process in which the search index is being created | |
| SearchProtocolHost.exe | The process in which the search index is being created | |
| MsMpEng.exe | The process of running in Windows security software | |
| Wmiprvse.exe | Executables required for Windows to work | |
| svchost.exe | A system process that is responsible for multiple Windows services | |
---